5 tags
Fireflight "Now" (4.7 Almost completely perfect)
So I haven't done an album review in a longggg time, and so I decided to do one when I heard Fireflights new album… because well… it's amazing. :D I wasn't a huge fan of their 3rd album (For those who wait). It just wasn't as impressive as "Unbreakable". That album was unbelievable, and I loved seeing them in concert when they toured with it....
5 tags
"People don't enjoy salt. They enjoy what is salted. We are the salt of the..."
– John Piper (via deebella123)
2 tags
Christian Music on Television
So, I have to say that I am super proud of the Christian music world lately. They're producing music that is good enough to use on television. We've come a long way from having not the greatest music ever, but good lyrics. Yeah for the best of both worlds!
4 tags
College
Ok so I know that this is a music blog, BUT! I can't help but spazz out for a second because I just got accepted to Anderson University. I'm so thankful to God, and overall stoked. :D :D :D
4 tags
3 tags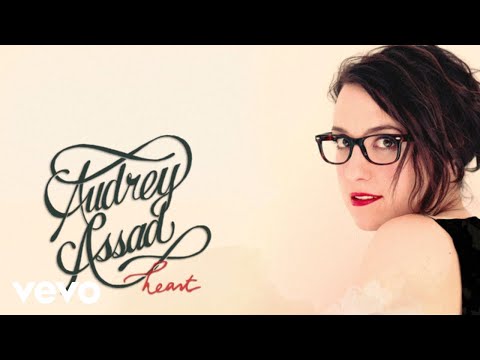 A word to worship leaders:
stephssetapart: It's not about how many people you lead or the platform in which you have to lead worship it's about your secret place, it's about worshiping in spirit and in truth, knowing the fathers heart and proclaiming who He is. If leading worship is about you then you're really worshiping yourself and not God. You have an opportunity to point others to God through worship but in order to...
4 tags
David Crowder Give Us Rest (A Requiem Mass in C...
Ok so first off the name of this album is super long, which confused me. Until I realized there are like 34 songs on this thing. It is so diverse it's sort of unbelievable. The genres that I'd say are held within this treasure trove of song are: country, singer songwriter, acoustic, your average Contemporary Christian of the moment, techno ish stuff, hymns, and classical music thrown...
2 tags
3 tags
3 tags
7 tags
Happy 6th month
Wow… it's hard to believe that it's been six months today since I had spinal fusion surgery. It's been a rough ride. It's definitely turned my life upside down. So many things have changed because of surgery, and just during the time of surgery. I've fought with self-loathing, deppression, tons of pain, hope about my future, and more. I've gained some...
5 tags
5 tags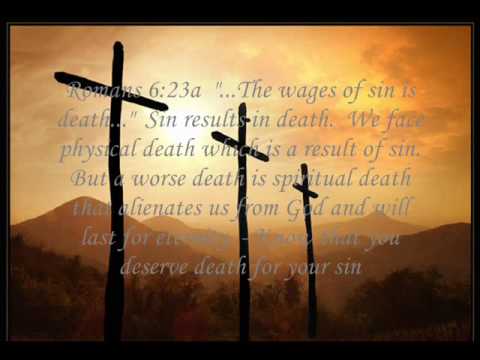 2 tags
"The gospel of sin management produces vampire Christians who want Jesus for his..."
– The Great Omission 
"God loves each of us as if there were only one of us."
–  ~St. Augustine
"Does God want us to suffer? What if the answer to that question is 'yes'? You..."
– C.S. Lewis, "Shadowlands"  (via sketchmedesire)
2 tags
4 tags
"If I dwell on the Cross of Christ, I do not simply become inwardly devout and..."
– My Utmost For His Highest
5 tags
2 tags
3 tags
Corrie ten Boom on Forgiveness
I'm Still Learning to Forgive It was in a church in Munich that I saw him, a balding heavy-set man in a gray overcoat, a brown felt hat clutched between his hands. People were filing out of the basement room where I had just spoken. It was 1947 and I had come from Holland to defeated Germany with the message that God forgives. … And that's when I saw him, working his way...
Sorry it's been so long....
Sorry for taking forever to post something again. Life has been interesting, and I've even contemplated quitting this blog, but I decided that you guys are too valuable and awesome to just skip out on you. I'll be posting more often, and with more variety. I'm not just going to post reviews, I'll also post lyrics, songs, videos, and things that God is teaching me. Once...
3 tags
withonefootinafairytale asked: Thank you for following! I like your blog, you did a good job here! (:
lil-sparkle asked: Heey! THANK YOU FOR FOLLOWING!! God bless <3
For those still following...
I'm mainly going to be posting from http://wildatheartpoetry.tumblr.com/ So follow me there! :)
consumemyheart-deactivated20130 asked: Hello! :D How are you?
5 tags
Casey Darnell "Coming Alive" MUST HAVE (4.6)
                 As a gift while I was in the hospital a friend gave me an itunes gift card and this was one of the albums I bought. One word, INCREDIBLE. I absolutely love this album. His voice, lyrics, musical ingenuity, and everything about the album I would back with my reputation. The album consists of 10 songs with varying tempos and meanings. Song order is as followed: 1. Awakening 2....
1 tag
"God can't give us peace and happiness apart from Himself because there is..."
– C.S. Lewis
Want more?
Hey guys! If you're interested in following my personal blog and not just hearing my thoughts on music follow me here: http://wildatheartpoetry.tumblr.com/  It's good quirky, thoughtful, funny, awesomeness!!! :D
6 tags
"Albertine" Brooke Fraser Music must have (4.6)
                   This album isn't strictly under the CCM radar, but I'm going to review it because it has several amazing songs on here that are directed towards God, and the love songs that are on here are very cute and innocent too. Ok LOVE LOVE LOVE this album. It comes with such a hefty message. The title of the album was inspired by a little girl from Rwanda. The idea of the...
4 tags
Chris Tomlin "Hello Love" (4 out of 5)
                           This will sound awful, but until this album came out from Tomlin I hadn't paid much attention to him. I sang and heard his songs in church all the time, but I wasn't impressed by the music or the songs in a way that I wanted to buy his album. However, when I listened to this album I was shocked that "this" was Chris Tomlin. It was still Church...
You guys rock... just sayin!
Thanks for hanging in there guys. I got home from my major back surgery Friday and I'm finally getting to a point where I'll start thinking about writing some more reviews for you guys. Thanks for following. And if you've been praying for me I super appreciate that too. :)
If posts are slow for a while...
So I'm getting surgery Monday. Prayers would be appreciated, but I may be slow to continue posting for a while. I'll try and que some stuff up for next week at least so that I don't completely disappear. I'll be back asap. Thanks for following me. It's appreciated! :)
4 tags
Audrey Assad "The House You're Building"(4.4)
                         This album makes me super thoughtful about life, and God, and just everything. This album is so unique (kinda like Audrey Assad). It isn't what I'd consider a get up and move kind of album, but it is definitely a music library MUST. There are so many reasons whyyyyy you HAVE to get this album, but the two biggest reasons are the lyrics and her voice. Ahhh I...
4 tags
Britt Nicole "The Lost Get Found" (music staple)...
                         This is a music library for sooo many reasons. If you listen to the entire album you will realize that there is absolutely not one bad song. There isn't any "filler". I love it just for that reason alone, but there's more. The balance of fun, meaningful, and deep song lyrics are superb on this album. Not only that but the order of how she delivers...
4 tags
Royal Tailor (3.02)
                  I would definitely stamp this album as an honest album. The lyrics are sung right from where they're at, what they're experiencing, thinking. It isn't the deepest of all albums lyrically, but it's an album that could reach out to people who are hurting and need encouragement. I like that it hits on not finding our worth in things or what we can be in a...
New Posting Theme for a few weeks
So after I post on Royal Tailor I will be starting a series of music library staples. It's like kitchen staples except it will be music album must haves instead of food. I'm pretty stoked to start it. I actually just got the idea this morning. :D Any who! Thanks for following me. I hope some of my posts have been helpful to you, and even encouraging. You guys rock! :D
4 tags
It's your choice. Who do I review?
Royal Tailor orrr……. Matt Hammit's solo project away from Sanctus Real. Part of the proceeds for it go to a non-profit that works to bring hope to children suffering from congenital heart disease.
foreverhasbegunvln asked: Thanks for following me Becky =D
3 tags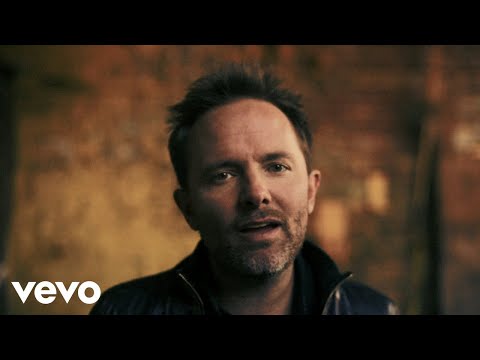 2 tags
4 tags
The Saving One --Starfield
                I love this song so much. The lyrics are so incredible. It's like the Gospel in song form. He came and rescued us from a terrible fate- slavery to sin. He has taken our punishment and rose from the dead to defeat all of darkness. And now His glory can't be contained. He has been brought to the highest place of glory. My favorite part of the song is "No fear can...
scripturesketches asked: Do you have a personal tumblr also?
4 tags
Safe --Britt Nicole
                This song is pretty special to me. It's sort of one of my favs for personal reasons, but I'm sure there are others out there who can relate. I've always been a very independent person because there have been circumstances in my life where some of the people I trusted most hurt me just extremely deep. I always felt like I should make it so that I don't need...